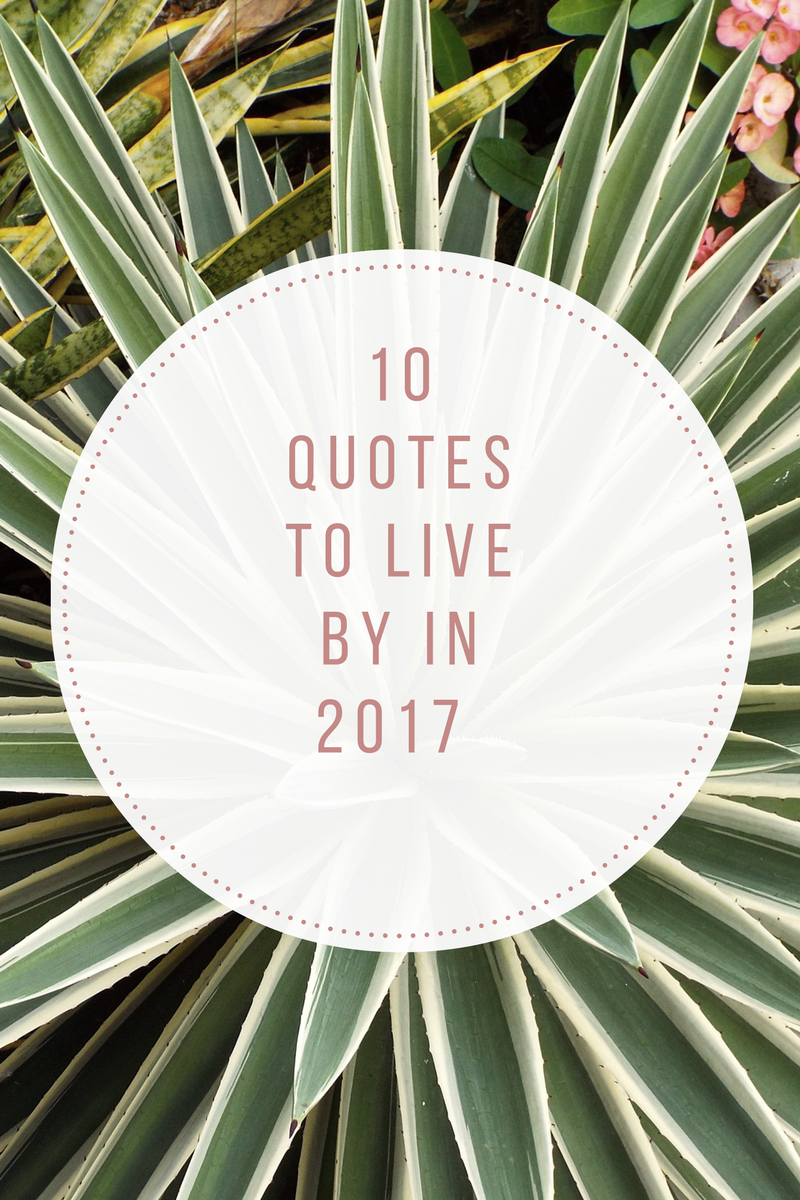 Hey! Happy New Year! Can't believe it's already the third week of 2017. 2016 was a good year regardless of the ups and downs because the "downs" are just part of life after all. But we all want this year to be better with more "ups" (aka positive moments and great achievements). The negatives or bad situations can be sometimes inevitable, so I compiled a few of my favorite up lifting and motivational quotes that can help you go through them.
"We can complain because rose bushes have thorns, or rejoice because thorns bushes have roses."                                                         -Abraham Lincoln
"Our greatest weakness lies in giving up. The most certain way to succeed is always to try one more time."   -Thomas Alva Edison
"Do the best you can until you know better. Then when you know better, do better."                                                                               -Maya Angelou
"There are only two days in the year that nothing can be done. One is called yesterday and the other is called tomorrow, so today is the right day to love, believe, do and mostly live."                                                     -Dalai Lama
"Don't be afraid to give up the good to go for the great".  -John D Rockeffeller
"Don't compare your behind the scenes with other people's highlight reel".   -Steven Furtick
" A goal is not always meant to be reached. It often serves simply as something to aim at".                                                                            – Bruce Lee
"Successful and unsuccessful people do not vary greatly in their abilities. They vary in their desires to reach their potential".     – John Maxwell
"Not every person is going to understand you and that's okay. They have a right to their opinion and you have the right to ignore it".  -Joel Osteen
"Never forget who you are".          –The Lion King
Hope you enjoyed reading this post, and may 2017 be a year of great accomplishments and blessings to you all.