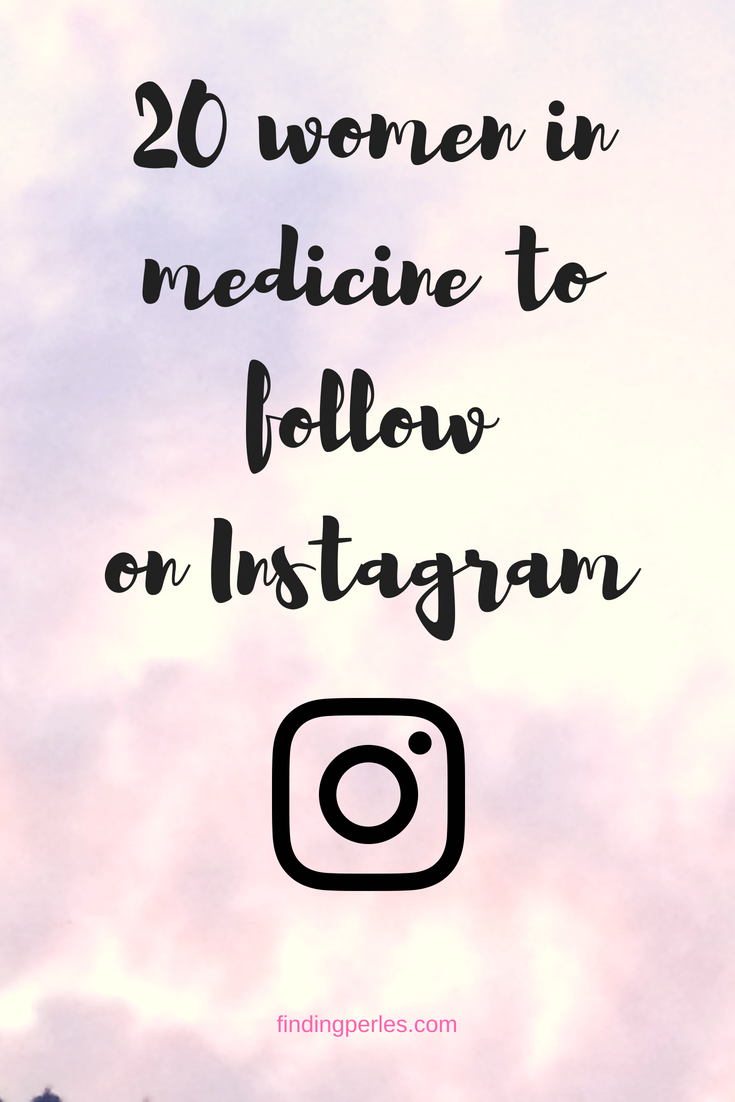 20 women in medicine to follow on Instagram  
Instagram being the social platform that 1 billion people over 7.6 billion of people on earth uses, there's no doubt that many of us (women in the medical field) are also using it. I'm not going to lie; it is one of my favorite social media platforms.  I'm not here to praise Instagram, because just like every thing else; there's a bad side to it. However, it all depends on how you use it. I use instagram as a source of inspiration and motivation, and in order to get that, I follow people whom I think can have a positive influence on me, and inspires me to work harder. As a medical student who's been using the platform for over five years, I have come across many amazing and inspiring women in medicine. These women are students, interns, residents, MD, RN, PA, NP, and more.  
So here's a list of 20 women in medicine to follow on Instagram.
1.   @lauralaquer
2.   @elyselovemd
3.   @drrupawon
6.   @doc_by_day
7.   @nurseclara
8.   @teawithmd
10.  @itskendralynne
12.   @thekatieduke
13.   @fatimafrancesa
14.    @esteginella 
15.    @drbrittodom
16.     @mahadotcom 
18.      @med_kat28 
19.      @cpa.einnob 
20.      @shanny_do 
These women are all unique but in my opinion they all share one goal; that is to be the best that they can be at what they do. 
QUESTION FOR YOU: what is it that you are doing that you want to be the best at?