Hi every one I hope you're all doing well.
So in today's post I'm going to share my skin care routine. My super simple morning skin care routine to be more specific.
Like most people, I'm most likely rushing to leave the house in the morning, especially when I have clinical rotations. And I care about being on time just like I care about having beautiful and healthy skin, and having a simple routine makes that possible for me. So I've come up with this super simple 5 steps morning skin care routine that I can do in 3 minutes and most importantly that works for me.
My skin type: combination (oily on the T zone)
Climate: tropical weather (hot and sunny 10 to 11 months a year)
Step 1
I wash my face with warm water (no soap) . However, sometimes I wash my face with soap. when I do use soap I'll use the African black soap.
Step 2
Then I tone with Thayers Witch Hazel aloe vera formula, and let it dry while I get dressed (to save time) .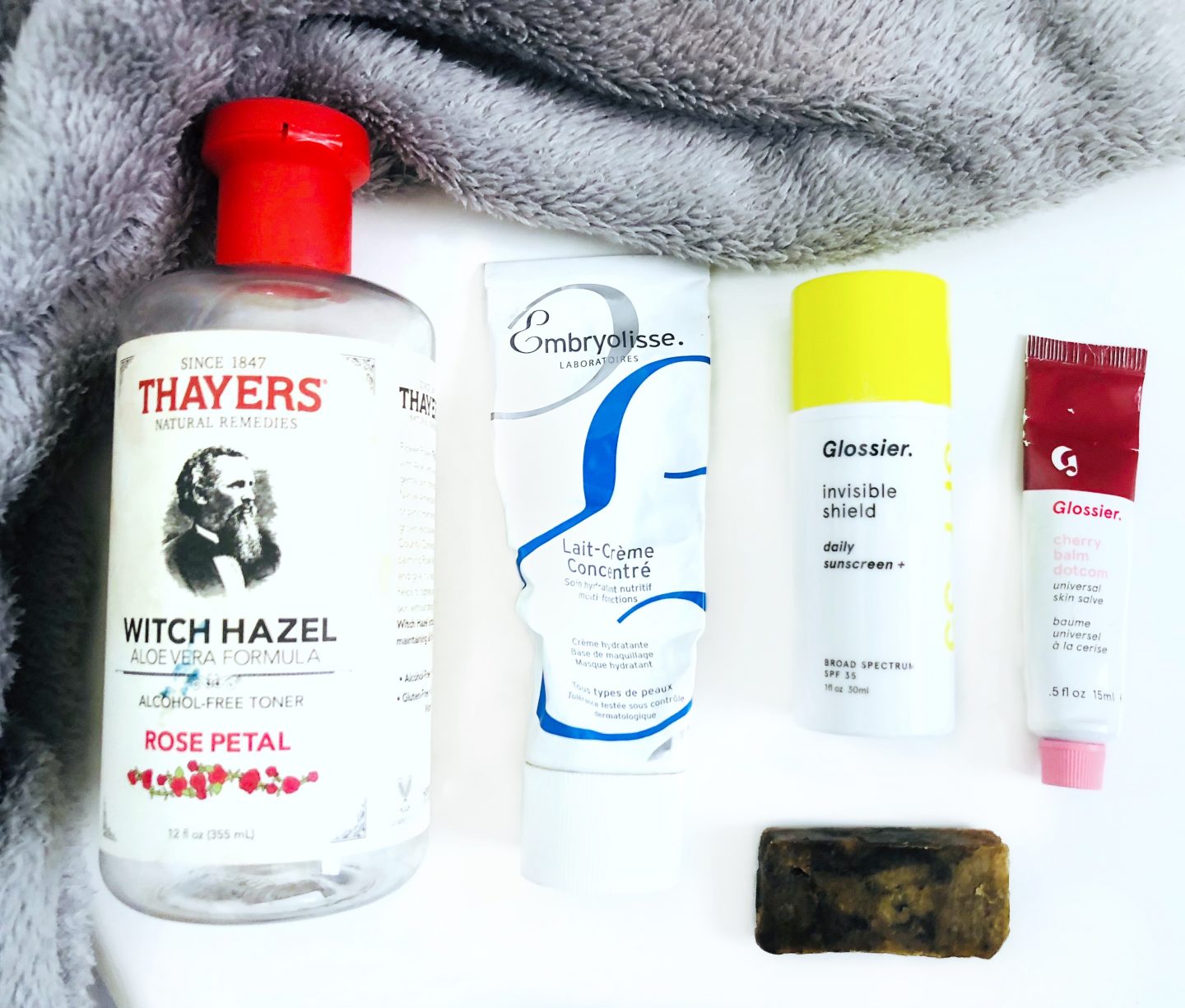 Step 3
I moisturize my skin with the Embryolisse Lait-crème concentre.
Step 4
Then I apply a sunscreen I'm trying out the one by Glossier the invisible shield daily sunscreen.
Step 5
And to complete my routine I moisturize my lips with another glossier product (FYI this post IS NOT sponsored).
Then I'm done with my super simple skin care routine!
These simple five steps leave me with a good base for my makeup if I am going to where makeup.
Disclaimers: I am not an expert, and am not sponsored by any of the products mentioned above. This is what works for me therefore it may or may not work for you.
*** I have a whole new skin care routine, This post was written three months ago just never had the chance to post it.